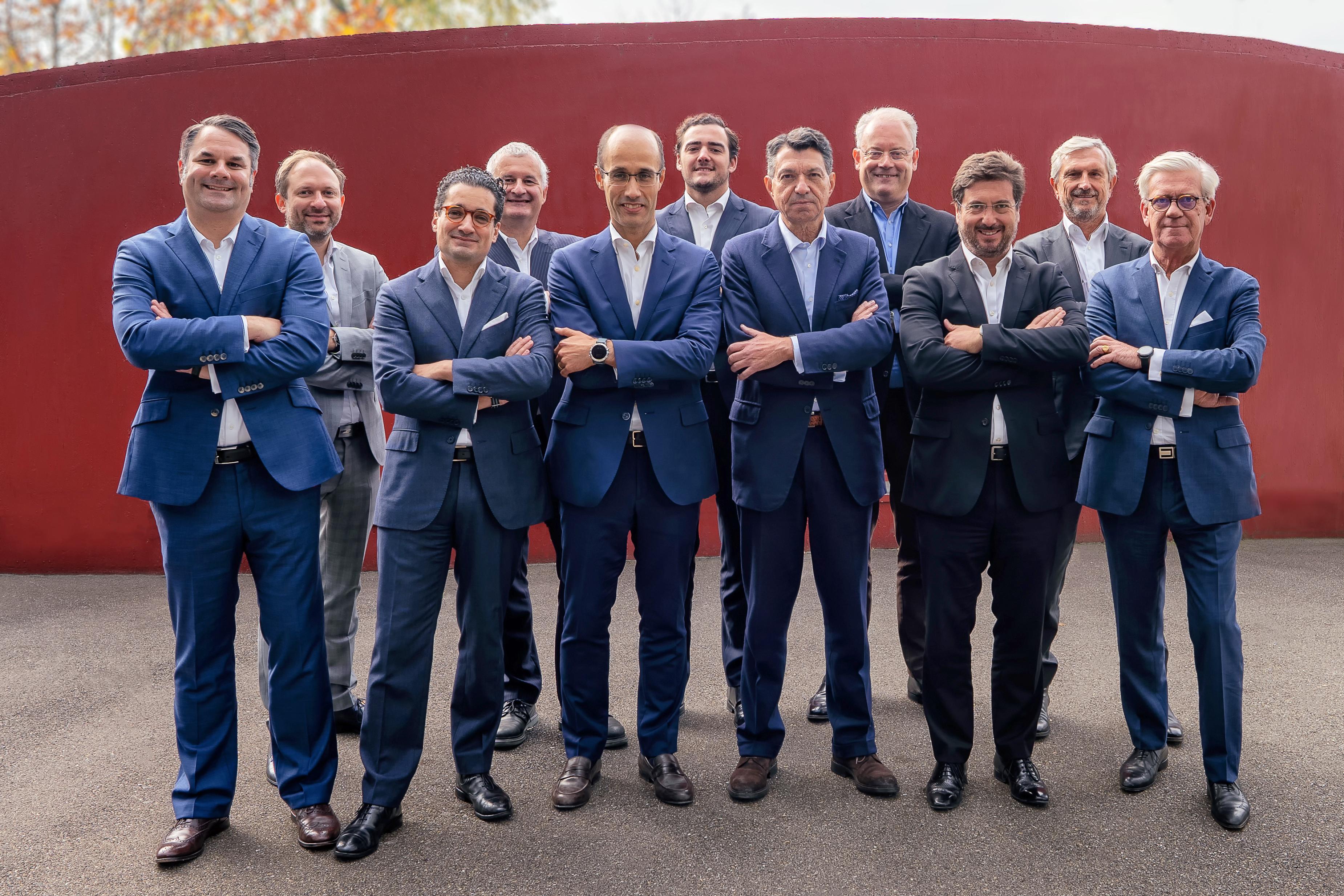 From left to right: Martin Petsch (DZ BANK), Michael Ahlburg Tybring (ATRIUM Partners), Greg Tzanakakis (Advior International), Alex Cassani (Raiffeisen Switzerland), Carlos França (Optimal Investments), Miguel Andrade Santos (Optimal Investments), Jorge Tomé (Optimal Investments), Paul Staples (Smith Square Partners), Miguel Ferreira (Optimal Investments), Eddy Verbrugge (SDM-Valorum), Paul Le Clerc (Wagram Corporate Finance)
Draft for immediate release December 1, 2021
Lisbon – Following the successful expansion in Spain, Italy, Norway, Austria and Central Eastern Europe, Advior International ("Advior") is very proud to welcome Optimal Investments ("Optimal") as its newest Member (effective November 12, 2021) to what has become the leading M&A network in Europe.
With the addition of Optimal, Advior adds to its ranks a leading independent Corporate Finance firm. Optimal was founded in 2016 by former CEOs of large banking institutions (Banif Banco Internacional do Funchal, Banif – Banco de Investimento, Caixa Banco de Investimento, Banif Capital, Banco Espírito Santo de Investimento). The team of 12 professionals has executed more than 150 transactions among which Portugal's most prominent cross-border M&A deals of the last decade.
Jorge Tomé, Co-Founder & Managing Partner of Optimal, adds: "We had previously worked with AZ Capital, the exclusive Spanish Member of Advior, and one of the TOP 10 Iberian advisory firms – so we already had an initial flavor of what Advior stands for. From a cultural perspective and from AZ Capital's dedication to transactional excellence we felt that Advior could very well be a very good fit to our firm and the values we cherish." Miguel Ferreira, Director of Optimal, believes that "You do not need to be an integrated international Corporate Finance firm when you can rely on your well-functioning network of deal-hardened advisors. At Advior, Members leverage on each other's networks to their clients' benefit." Carlos França, Director of Optimal, adds: "For Portuguese clients it is important that their advisor has a credible international reach, especially as we are talking about an inbound M&A market in terms of cross-border deals. What is also interesting for Advior is that Optimal can take on the bridgehead function into the very active Brazilian market where we have seen a dealmaking boom led by energy, mining, utilities, healthcare, financial services, and consumer sectors."
Birgit Meyer zu Selhausen, Co-Head of M&A at DZ BANK AG and Chairwoman of the Supervisory Board of Advior points out: "Now we have completed our Iberian coverage in a meaningful way. Expanding the network always requires extra effort from all Members and that we were able to do this despite the fact that everybody is extremely busy in this very hot market shows what Advior is all about. Everybody was willing to put in the extra effort and it is certainly worth it." Gregory Tzanakakis, Managing Director and Global Coordinator of Advior adds: "Optimal approached us backed by a strong recommendation from AZ Capital and the fit to Advior was immediately evident based on Optimal's qualities in terms of senior connectivity, deal flow, and firm culture. Advior is diligent when onboarding new Members as we are serious about maintaining our position as the leading international M&A network. In fact, it is not so much about adding a geography, it is about adding the right people." A very warm welcome for Optimal Investments to the Advior International family.
Optimal Investments' Partners:
Jorge Tomé (Co-founder & Managing Partner)
Luís Paulo Tenente (Co-founder & Partner)
José Maria Ricciardi (Managing Partner)
António Simões (Partner)