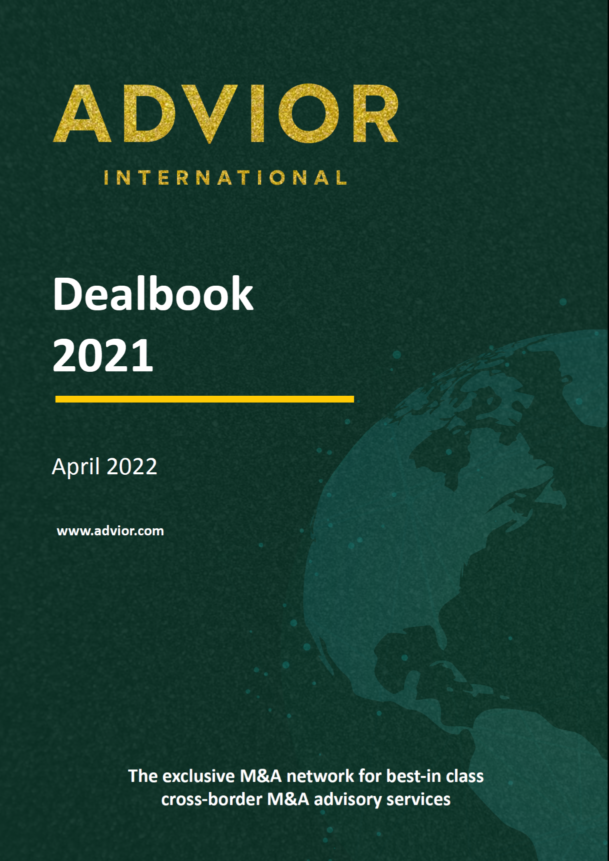 2021 was a stellar year for Advior International.
Members helped clients capitalize on a very strong transaction environment. A broad range of industries has been under the impression of dynamic, even disruptive market developments. This has put M&A at the very top of the strategic toolkit of many mid-market companies across geographies. We are also very proud that our exclusive Spanish Member, AZ Capital, was recently received the prestigious mergermarket award Iberia Financial Advisor of the Year.
We are publishing our Dealbook 2021 to reflect on the hard work, our achievements of the past year which have added to our cross-border track record, and to reflect on the key trends in the markets which will drive deal activities across our sectors.